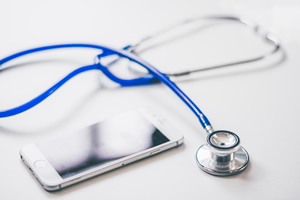 Security Guidelines for Working Offsite
When working offsite, remember:
Do not take confidential information offsite unless:
You have official authorization from your department or division manager and department policy or practice that permits the information to be taken offsite.
The information must be taken offsite to fulfill your job duties (for example: home visits to a patient).
For hard copies in transit:
Carry sensitive documentation/records in a locked satchel or case.
Do not leave sensitive documentation/records unattended, e.g. at restaurants, washrooms, public transit, etc.
Do not read sensitive documentation/records where others could see them.
For electronic documentation/records:
Access documentation/records remotely only on authorized, secure networks with encrypted communication.
Use a strong password to protect your mobile devices.
Be sure your computer has up-to-date security, including firewall, antivirus and anti-spam software.
Protect Yourself from Data Security Breaches
By monitoring your accounts regularly, you can respond quickly if hackers attempt to use your information.
Security Tips:
Pay attention to "last logged in" info
Sign up for electronic alerts
Consider a credit monitoring service
Change your passwords regularly.
Think twice before giving out personal information.
Update your antivirus software