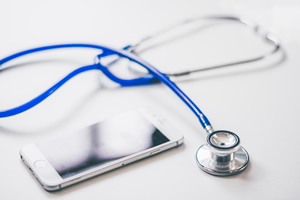 Right to Confidential Communication
Accommodate reasonable requests for communications to individuals by alternative means or at alternative location:
Some individuals may prefer communications through unencrypted e-mails;
Other individuals may not want unencrypted appointment reminders.
Your practice must accommodate reasonable requests by an individual to receive communications from you by the means or at the locations they specify. For example, they may request appointment reminders be left on their work voicemail rather than home voicemail.
Threat
An adapted definition of threat, from NIST SP 800-30, is "the potential for a person or thing to exercise (accidentally trigger or intentionally exploit) a specific vulnerability."
There are several types of threats that may occur within an information system or operating environment. Threats may be grouped into general categories such as natural, human, and environmental.
Examples of common threats in each of these categories include:
Natural threats such as floods, earthquakes, tornadoes, and landslides.
Human threats enabled or caused by humans and may include intentional or unintentional actions.
Environmental threats such as power failures, pollution, chemicals, and liquid leakage.