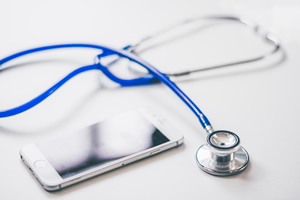 Storage Security
An end user device is a personal computer (desktop or laptop), individual device (e.g., personal digital assistant [PDA], smart phone, etc.), or removable storage media (e.g., USB flash drive, memory card, external hard drive, writeable CD or DVD, etc.) that can store information.
Many threats can cause information stored on the devices to be accessed by unauthorized parties. To prevent such unauthorized disclosures of information, particularly of personally identifiable information (PII), the information needs to be appropriately secured.
Storage security is the process of allowing only authorized parties to access and use stored information.
Guide to Storage Encryption Technologies for End User Devices
Mobile App Security
Physicians, health care providers and other health care professionals are using smartphones, laptops and tablets in their work. Review these tips to help you protect and secure
health information entrusted to you when using mobile devices.
Use a password or other user authentication of sufficient strength
Install and enable encryption
Install and activate device wiping and/or remote disabling
Disable and do not install or use file sharing applications
Install and enable firewall software