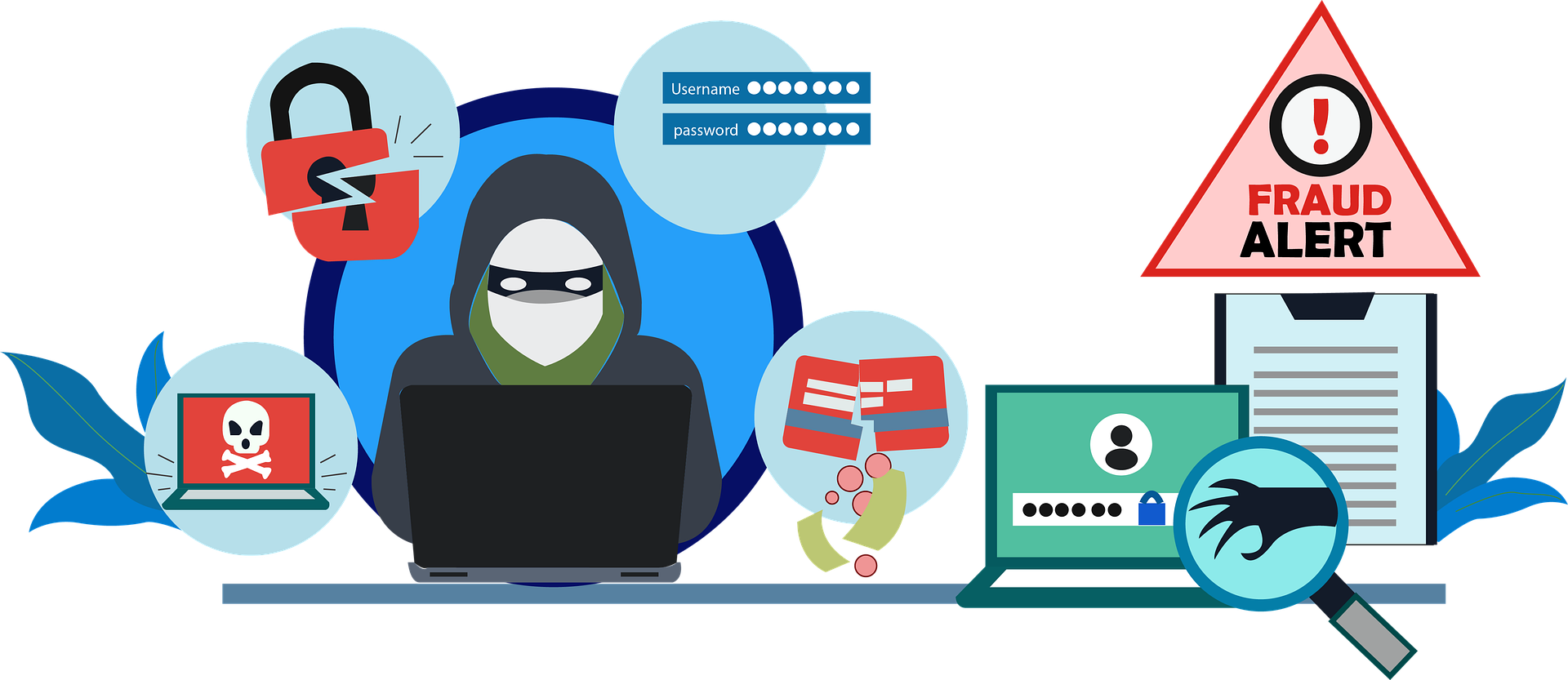 This week we are seeing similar, but slight variations, of other recent threats. Some of these phishing scams are so much alike you can replace a name and it all still sounds the same. In my eyes, this helps keep us all on our toes because familiarity helps us know when an email is suspect.
Current Threats
Phishing Scams
Fake Invoices

These emails will show that "you" recently paid for goods, services, subscriptions, warranties, etc.
They show that your payment was made and processed successfully.
They show the method of payment, but generic method such as "debit card" or "credit card."
They look like they come from various well-known companies such as Amazon, Geek Squad, McAfee, or other vendors you are likely to recognize.
There is a phone number you can call.
The ploy is to have you call and ask about this charge, at which time the person on the phone will ask you to verify information including the credit card number.
No reputable company will ever ask you to verify your complete credit card number.


Security Email Alert

The email is sent to "Dear University of Tennessee Email Account User."
The email warns that your account will be blocked in a few days due to unusual activity and will ask you to click on a link to enter your credentials.
The message uses "do not ignore" and "urgently" in the content, which are very good signs of using a sense of urgency in phishing scams.
This is NOT from UT.
Think about this: If it was that urgent that the account will be blocked, why do they say, "in a few days".
If your account was really compromised, UTK's OIT would immediately lock the account and you would need to call the OIT HelpDesk for further instruction.


Students Needed for Part Time Job

This email circulates most every semester near the end of the semester.
The email says the sender is in need of a personal assistant to work remotely.
The email says you will be paid $400 weekly.
The email is asking for personal information.
Do not reply.
When you get messages like these, as well as other spam, don't forget you should forward it using these instructions and it may just help stop the sender from sending more, or at least from the IP address they were using.
Thank you so much to those who have alerted me about certain emails. This always helps me stay aware of specific messages. And thank you all so much for everything you do to help keep the Institute's data safe!
Sandy